Testimonials
Nancy,
Just came back from a mother/daughter graduation trip to Italy. We all had a fantastic time!! Nancy helped us plan a perfect 8 day trip to Rome, Florence and Venice. We added on a day trip to Tuscany which was definitely a highlight. Nancy's hotel suggestions were perfect for us considering we wanted to be in the middle if it all but still lively enough for two teenagers. All our rail and tour passes were organized for us so everything was at our finger tips. Nancy also helped us to stay in our budget without sacrificing any fun or comfort. Can't wait to book our next trip with Nancy!!! Thanks again!! Hollie, Emily, Maycie and Michele
---
My wife and I reached out to Nancy Parker for travel ideas, and planning for a long awaited trip. Nancy listened and suggested a travel itinerary with personal connections for her. We enjoyed our trip to the Pompano Beach Club in Bermuda at Nancy's suggestion, it was most relaxing. Do not miss the Monday night buffet, it is northern hemisphere best. There were many activities, or at our decision none at all.
Thank you again, Stephen & Maleen
---
Nancy,
We had a wonderful vacation - Thank you so much - Everywhere we stayed was perfect - Thanks again! Liz
---
Greetings - What a great adventure - I began pouring molten iron, floated through the canals of Venice (along the way stopping to view the Venice Biennale and take in a concert) and walked in the waves of the Mediterranean Sea. Good food and engaging conversations! Thank you for all your help. Jane
---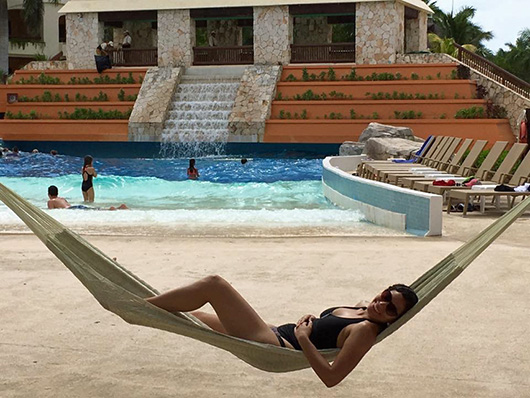 Thank you doesn't even cut it, Amie!! The resort was gorgeous!!! They gave us a beautiful upgrade too:) You made booking a trip so effortless and easy, which made this whole trip that much better!!! Thank you. Marie Morro
---
Nancy,
The whole trip was excellent, you out did yourself with all the hotels, transfers and time allotted to stays. Thank you again for an excellent job! Mary
---
Nancy & Carl,
Just a note to day thank you for all your efforts regarding my recent Antigua trip. You both have gone "above and beyond the call" on this trip. Debbie & Len
---
I just returned from my third international vacation booked through Argosy Travel. Nancy and her local contacts came through as promised each and every time. She even managed to save me $1,500.00 on airfare that I was ready to purchase myself. Argosy is thorough and has the local knowledge that makes the travel experience easy. They spent time talking to me and found out what I was interested in seeing and doing and then had plenty of suggestions ready. I don't even think about booking a trip to a country I haven't been without calling them. It's just easier. Thanks, Nancy! Christopher D.
---
We wanted to go the Caribbean and didn't know the first thing about finding the right place for us. Thinking there were no more travel agencies around, somehow we found Argosy Travel. I went there and Nancy Parker greeted me warmly and went to work on finding us a warm climate, all inclusive and within our budget. She set us up at Excellence Playa Mujeres in Cancun, leaving in February. Then the nor-easter came and our flight was cancelled. Nancy went to work and got us on the first plane out two days later and had our trip extended and additional two days as well without any penalty. The vacation was beyond what we had hoped for. We could never have coordinated it by ourselves especially with the snow storm shaking things up. We would never attempt to book our own vacations in the future as we trust and know Argosy Travel is the only way to go. Bravo Nancy!! John and Donna
---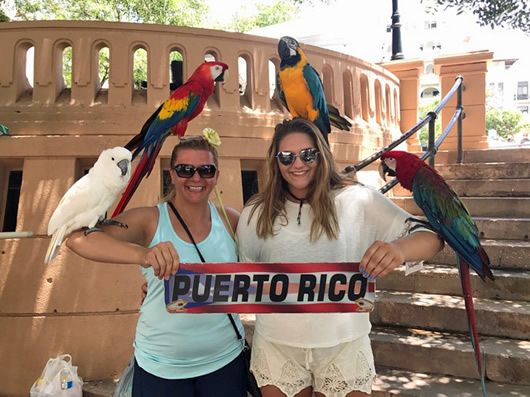 This was the first cruise that I went on with my daughter and Amie went above and beyond to make sure she met the expectations for my 15 year old daughter. The cruise was amazing and my daughter made friends and had the best time ever. Amie made the entire process seamless by setting up the air travel and bus shuttle arrangements to the boat. Amie picked a cabin that she knew was a perfect spot on the ship where we were close to all the action. I will be planning on setting up another cruise with my family and AMIE will be arranging the travel again for us. Thank you Argosy Travel for having an amazing and caring team.
---
Nine years ago I was planning a trip to Turks and Caicos. Having mostly done my planning online in the past, this trip was too overwhelming to take on myself. I decided to put my faith in Argosy Travel. Nancy was absolutely amazing. It was a wonderful trip and I did not have to do any of the work to plan it.
Since then I have trusted her with every vacation we have taken. We went on to plan trips to San Diego, Disney World and Costa Rica the following years. Any time an issue arose, due to weather and worrying about delays, Nancy was there to help.
My family and I moved to Wisconsin 2 years ago. We have gone on a Disney Cruise and I am writing this while relaxing at the Nickelodeon Resorts in the Dominican Republic. Both trips were planned by Nancy, 880 miles away! There was no reason to look for a WI travel agent when I already had found the best in NJ! I cannot wait to see what the next adventure is and to have Nancy and Argosy Travel make it happen. Kim J.
---
We used Kathy at Argosy Travel for our last trip to Ireland and she was great to work with helping with hotels, car rental and our itinerary. So when we began discussing a trip to Scotland and England we called Kathy. She was so helpful with planning our 18 day trip. She used her own travel experiences to Scotland and England to help with planning our itinerary, hotels, restaurants and excursions. All of our accommodations were fantastic. She recommended places we never would have found on our own. Our trip turned out to be one of our best travel experiences ever as all her recommendations were spot on. It was truly a trip of a lifetime and so much credit goes to Kathy. Thank you for helping us plan our wonderful trip! Kerry and Patty G


Here's a video from one of our clients taken at a pub in Galway, Ireland.